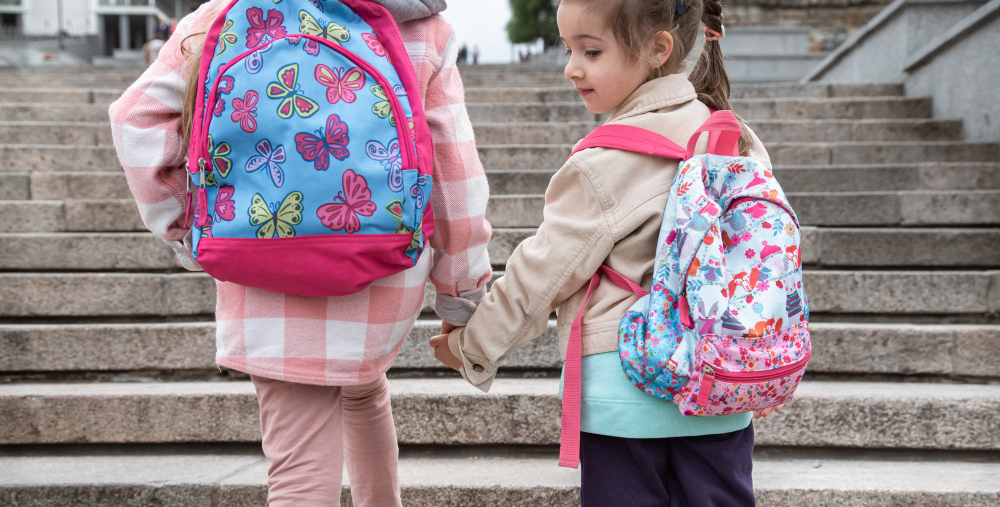 Clothing and Personal Items:
Change of Clothes: Include underwear, socks, and an extra outfit in case of spills or accidents.
Weather-Appropriate Attire: Pack a jacket, hat, or sunscreen depending on the weather.
Comfort Items: Include a familiar comfort item like a blanket or stuffed animal for naptime.
Diapers and Wipes: Ensure you have an adequate supply if your child is not yet toilet trained.
Toiletries: Pack a toothbrush, toothpaste, and any necessary skincare items.
Feeding Essentials:
Bottles or Sippy Cups: If applicable, provide labeled bottles or sippy cups with formula, breast milk, or juice.
Baby Food or Snacks: Pack nutritious snacks and meals if child care doesn't provide them.
Labeled Lunch Bag: Include a packed lunch with your child's name clearly written.
Communication and Documentation:
Emergency Contact Information: Provide up-to-date contact details in case of emergencies.
Authorization Forms: Complete any necessary forms for medication or specific care instructions.
Daily Schedule or Routine: Share your child's routine, nap times, and any special instructions with caregivers.
Health and Safety Items:
Medication: If your child requires medication, ensure it is labeled and accompanied by proper documentation.
First Aid Kit: Include band-aids, antiseptic wipes, and any specific items for your child's needs.
Allergy Information: Clearly communicate any allergies your child may have.
Comfort and Entertainment:
Comfortable Shoes: If outdoor play is part of the day, provide comfortable shoes.
Favorite Toy or Book: Include a small item that brings comfort or familiarity.
Special Activities: If there's a special show-and-tell or themed day, provide relevant items.
Miscellaneous:
Labeled Backpack: Choose a backpack with your child's name prominently displayed.
Water Bottle: Keep your child hydrated with a labeled water bottle.
Naptime Supplies: If needed, include a small blanket or nap mat for rest time.
Remember to communicate regularly with caregivers, update the contents of the bag as needed.