Our son had a wonderful time here. He was always excited to go in the morning, and you could tell all the teachers genuinely cared for the children. It's a shame we had to move, otherwise he'd likely be going here until grade school.
Deacon loves coming here everyday! Thank you so much!
I cannot thank you and your staff enough for the way you have cared for my son. I know Xander is going to miss you guys so much.
Haylee enjoy her time here at the daycare. Thank you for taking good care of her.
Excellent Daycare. Very caring and loving family that provides a very safety, healthy growth, loving environment, and much more to our kids.
The teachers and staff are very caring and nurturing. The teachers curriculum is play, project and STEM based. My child learned so much.
The staff is awesome! All are really nice. I love this academy. And my kids love it as well!
My daughter has been coming here since she was 9 months and now she's 5. And she loves it here and the staff!
Rising Star Academy did great! They helped take care of my daughter since she was a baby! They had a lot of patience and are really structured. Deal very well with kids 🙂
Wonderful team! So caring and attentive 🙂
Life saver, responded very quickly when asked about daycare.
This school and the staff are simply amazing. They work very hard to work with the children and parents to handle issues
This is an amazing place for my daughter. They take great care of her and she loves everyone. I highly recommend to any parent!
Very happy with teachers and care at Rising Star. My child is happy here too and is learning so much! 5 stars!
Love this day care. I feel my child is being well taken care of. I trust this day care.
This center is awesome. I feel very safe and comfortable leaving my first born in their daycare. She is so happy everytime I ask her is she is ready to go to school. The care team is so nurturing and they care a lot about my little one. I would recommend Rising Star Academy to any parent.
Such an amazing place, the owner and staff are caring and friendly. Everyday I pick up my son he is extremely excited to tell me about his day and how much fun he had. We are both going to miss this place so much 🙂
My daughter Haylee seems like she always have a good time at Rising Star Academy. All the staff very good with kids and are very attentive to their need. Thank you so much for taking such a good care of my baby.

The Sterling Family
To Desirae,
We just wanted to personally thank you for everything you have done for us. Xander has learned so much since she has started there 2 years ago and I know most of it has to do with you. Xander has grown so attached to you so I know he is going to miss you so much. Hopefully we don't get stationed somewhere else so I can bring him back, in 6 months.
Again thank you so much for treating Xander like he was one of your own. It's been so relaxing for us knowing that our baby was in such great hands.
-The Sterling Family

Keosha
Very good service if I'm ever in town. I'll definitely use this childcare service again.

Shasta
Great for 4-5 years they're awesome!

Jaime Torres
My Daughter has been coming here now for 4 years and the teachers
are great and friendly. When I pick up my daughter she has nothing but nice things to say about them or what they do in class.

Marissa Lewis
Wonderful daycare center with very caring staff!

Elianna
I would give this daycare 5 stars. My children have been
going since they were little and are very smart due to learning skills.

Regina Stene
I've never been comfortable with leaving my daughter until
I found this daycare, they give her so much love and she is
so happy. I absolutely love this place!

Angel Armstead
This school has been nothing but amazing my daughter has been here
since she was born and now she's almost 2 and so smart thank you
all the teachers especially Mrs. Danielle and Roccio.

Mr. and Mrs. Yanez
Our son Marcos is finally old enough to move on to Pre-school and we feel so lucky to have found you and are very sad that Marcos's stay with you is over. We will be back to visit soon, we all love your staff and center so much!

Richard and Savannah Mom
You have played such an important role in our daughter and son lives and we are so grateful! Your help in helping us raise her is greatly appreciated. We will never forget you.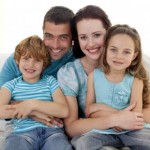 The Mckenzie's Family
I wanted to thank you for all you've done for Jonny and Marley. You have been kind, patient, and loving. We are so happy that we picked you for our son's Preschool.

Google User
I really like how Rising Star take care of my children. At first I thought it was just a day care but now I know its a real transitional preschool. Over the past few years, I have seen my boy change so much for the better.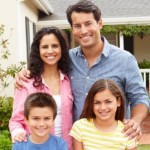 Google User
Thank you for accepting us as part of your heart and family. You have been our guardian angel for over four years now and we are incredibly blessed. I can't thank you enough for all that you do. Our children are who they are because of the love and guidance that you show them each and every day.

Would you like to recommend us? Please leave us your testimonial.