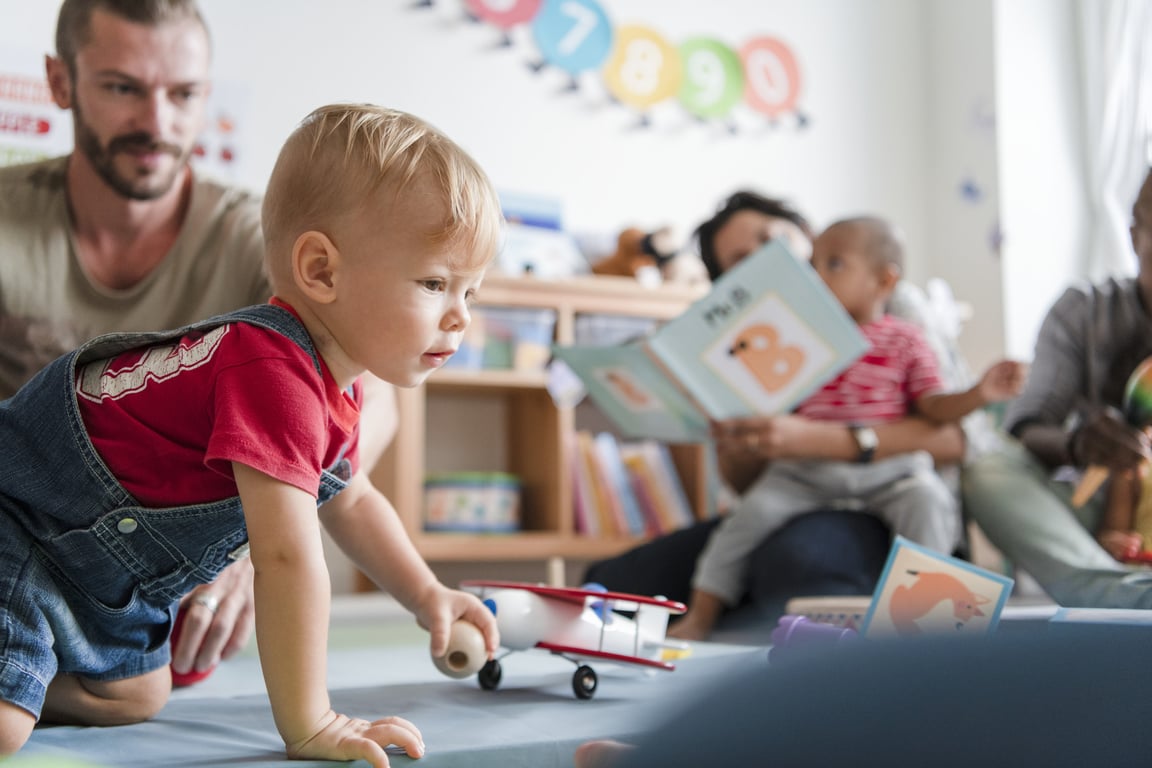 58% of working parents rely on a child care center. That's 6.3 million parents.
There's a reason it's such a popular solution. A day care center gives your children a routine to improve their behavior and health. It also helps them transition to grade school and become independent adults.
The problem is finding a high-quality option. 26% of families in rural areas, 10% in the suburbs, and 11% in cities have difficulty finding trustworthy child care.
Read on for five signs of a quality day care center.
1. Accrediblitiy and Reputation
Every state has its licensing requirements for operating a child care center. These are non-negotiable.
Whether you want to choose an accredited center is up to you. The regulations are determined by three private organizations. The NAEYC provides the most child care options.
Research the reputation of any licensed or accredited center and ask for references. Search for online reviews or social media posts. Ask parents, teachers, pediatricians, and former students. Look for patterns in their opinions, whether positive or negative.
2. Environment
The best child day care center is the one that provides the best environment for your child. Visit them to see if they feel like a home or classroom.
There should be a separate area for each age group to play. This is important even in the slight age differences found in an infant day care center.
Safety is the priority. Look for measures such as:
Separating food preparation and diaper changing stations
Bars on windows
Working smoke detectors
Covers on outlets
Keeping potentially dangerous objects out of reach
Blocking stairs with baby gates
The best way to judge the environment is to observe the children. Are they engaged in activities and attended to by the staff?
3. Staff
Seek out a day care center with a low teacher-to-child ratio. There should be enough staff to attend to the needs of everyone at the facility. A low staff turnover rate is a sign that the staff enjoys working there.
Look into the qualifications of the staff. See how much experience they have in child care services. Basic certifications and training in CPR and emergency procedures are a must. A degree in childhood development or a related field is even better.
Watch them interact with the children. Look at their body language and see if they get down on their level to help them feel comfortable.
4. Curriculum
A child care center should offer more than basic child care. It should help them improve their cognitive, social, and physical capabilities.
Ask yourself what you expect your child to learn. Check the center's curriculum online to make sure it offers what you think they need.
5. Parent Engagement
A quality child care center lets you know what's happening to your children. They should be willing to answer any questions you have.
Regular updates help reassure you that you chose the right facility. Expect to receive and participate in:
Daily reports
Parent/teacher meetings
Curricuml nights
Open houses
Newsletters
Emails
Alerts
Where to Find a Child Care Center
A reputable child care center is licensed and/or accredited. It should have a welcoming environment, experienced staff, a well-thought-out curriculum, and frequent options for parents to check in.
Contact us to enroll in our child care facility today.